Gunslinger is an awesome solution for smaller operators and the new Gunslinger Micro-Server is perfect for a single CMTS deployment or a small group of CMTS deployments.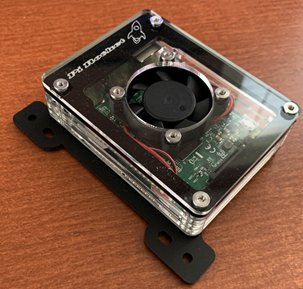 The Micro-Server is based on a Raspberry Pi-4 system with a custom Linux operating system. It's housed in an acrylic case with a cooling fan and a back plate that allows mounting to a standard rack rail with standard screw spacing and/or mounting to a device with VESA spacing. You can fasten to a wall too.
The Micro-Server is a fully functional Gunslinger system and it includes a built-in Wi-Fi access point to make it easier to install and manage. Just like the Virtual Machine version, it is fashioned an appliance so there is no need for direct access to the operating system – the Gunslinger User Interface provides every tool you need to manage the appliance gracefully.
Download the Data sheet today and give us a call to request a demo.