Diablo Data is proud to announce Gunslinger ™ – a suite of monitoring and provisioning utilities tailor-made for small to medium service providers. When your service is monitored by Gunslinger ™ your team has amazing visibility into the health of your cable modem network.
The Gunslinger ™ Cable Node Monitor tracks the health of DOCSIS CMTS and Cable Modem deployments, providing fast triage and trend analysis of the DOCSIS RF network environment.
Triage Quickly
Empower your team to react swiftly, often before customers notice problems with their service. When physical conditions change in the network you can see the scope of impact they have on your customers service.

Use the Gunslinger Pass/Fail tool to assess the health of a new modem installation before you leave the customers home, or test the service of an existing customer to pinpoint problems with power levels or signal quality. You can even save the test results for later review.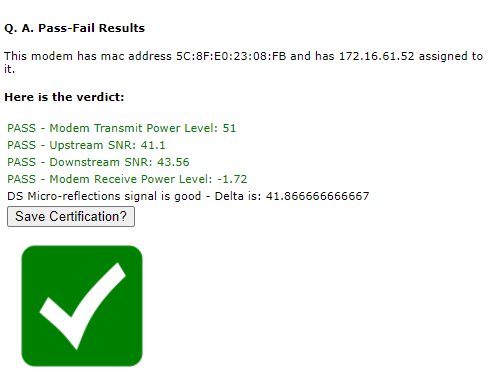 DOCSIS system health is polled hourly and results are stored in an SQL database so you can:
Review the health of an entire service group at once and see when a change was detected.
Visualize your upstream signal health with hourly trend charts
Reveal upstream error rates that show how effective your CMTS is at fixing transmission errors
See what types of modems are active on your service groups
Query network traffic stats for the CMTS reportable interfaces
Provision Any Device
Gunslinger will provision your modems and customer premise equipment too including VoIP eMTA's, IP Set Top Boxes and Access Points. The Quartermaster module provisions cable modems with a default class of service or an upgraded class of service that you select using Gunslinger customer management forms; or provision customers through our API using your billing system.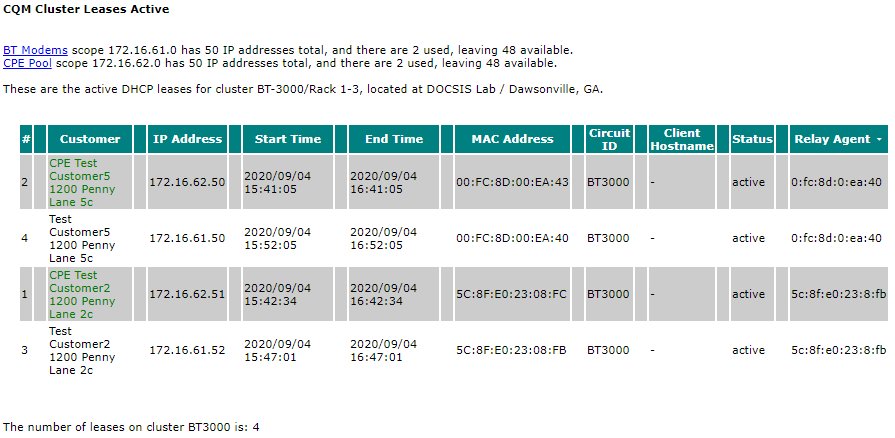 Backups in the Cloud
Gunslinger performs an automated backup to the Diablo Data Cloud. You can also create local backups and restore your service groups at any time. In the event of a catastrophic situation Diablo Data can restore your deployment remotely using the nightly backup.
Need Tier-3 support? We have your back with tailored service plans to fit your unique situation.